Best Chanel Bags of 2022
Blogger Elle, 11 months ago
6 min

read
127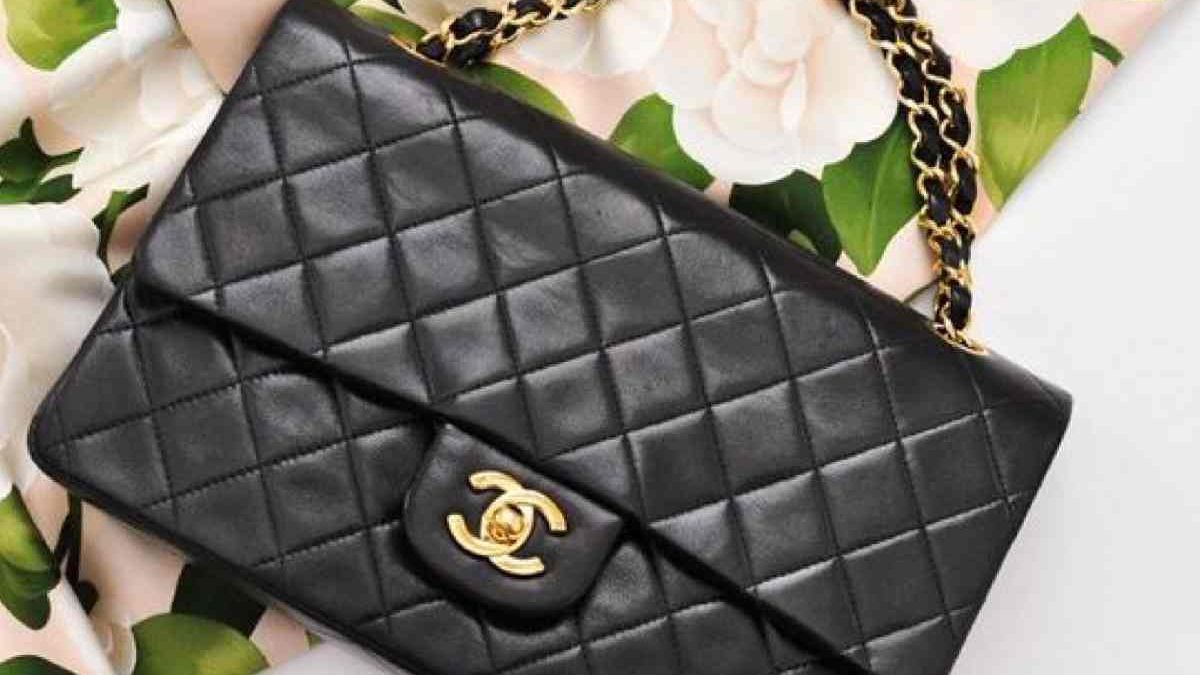 Chanel bags 2022 – Chanel is the French luxury fashion brand we all know and love. It was founded in 1910 by Coco Chanel, focusing on women's high fashion, whether it is clothes, luxury goods, perfumes, accessories and leather goods.
Chanel Bags 2022
Over the last century, Chanel has had the most luxury pieces. Chanel Handbags are the most famous and amazing handbags in the world. But there are so many options. It is easy to get confused about which bag is worth investment. Chanel bags cost a lot of money. So when buying one, you must make sure that you are making a perfect choice.
Historically Chanel bags have shown that they have held their values over the years. Their prices are increasing every year. Here are some of the bags worth buying in 2022. These bags are not investments in the traditional and financial sense because they do not pay us dividends. However, they have had healthier value over the years. So, it is an investment in the luxury sense.
Chanel Bags 2022 Price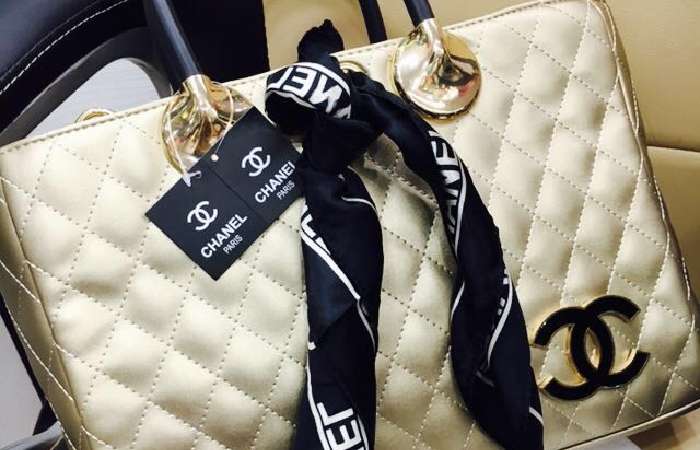 Firstly, Chanel 2.55 costs nearly $4,400.
Secondly, Chanel Shopping Bags – These Chanel bags are $3000 to $5000.
Chanel Top Handle – This mini flap bag with a top handle costs $4800.
Chanel 19 – This Chanel 19 costs $6300, whereas the large classic flap is $8500.
And also, Chanel Classic Flap – Cost is $7800.
Chanel Clutches – The costs of Chanel clutches range from $2000- $3000.
What Is the Cheapest Chanel Bag?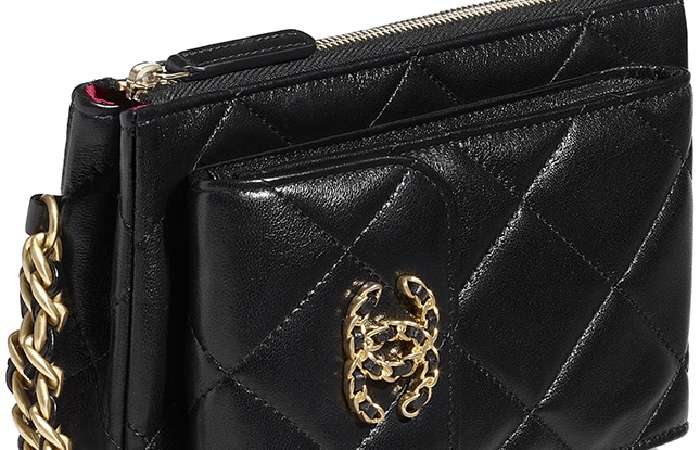 The most affordable and cheapest Chanel bags of 2022 are:
Chanel 19 Pouch – starting at $1,311
Mini Bucket with chain – $2,400
Mini Business Affinity – $2,575
Classic Wallet on Chain – $2,739
Vanity Bag with chain – starting at $3,116
Chanel Deauville small tote bag – $3,534
Chanel Business Affinity Bag – $3,772
Mini Flap Bag – $3,977
clutch chain – $4,000
Mini Bowling Bag – $4,172
Chanel Tote Bag 2022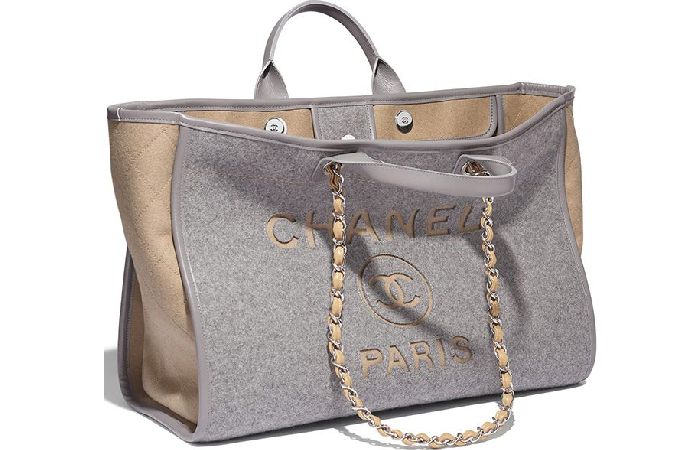 The Grand Shopping Tote (also known as GST for short) is probably the most spacious style in the history of Chanel. Much to the disagreement of many Chanel lovers, the GST was dropped in 2015, which made it more popular among true fashion girls.
It has plenty of room for the many necessities women carry daily; the bag reached its peak popularity in the early to mid-2000s. Today, it is a rare vintage find, making it an instant buy for any brand lover.
Chanel's shopping and tote bags are ideal for those who like their handbags with a roomier construction, as opposed to the current runway-dominating micro bag trend. If packing light isn't your style, a sizeable tote is perfect for stashing all your beloved belongings.
Although Chanel discontinued its cult-favourite Grand Shopping Tote in 2015, it still has plenty of oversized bag options. There's the canvas shopper with imitation pearl detailing across the front for a luxe everyday option. Still, for an even more elevated look, the quilted leather shoppers have truly timeless appeal.
6 Best Chanel Bags of 2022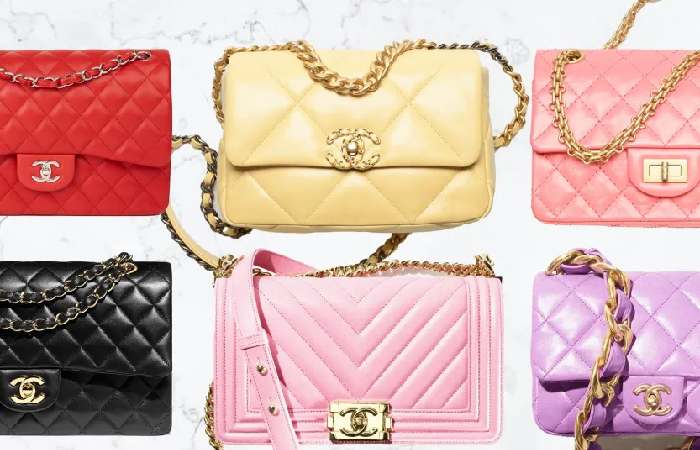 Here are some of the classics everybody knows or may have in your collection. These Chanel bags in 2022 will never go out of style and will hold their value through the years.
1. Chanel 2.55
A distinct rectangular shape created by Gabrielle Chanel in February 1955 is a date to remember.
In 1955, Coco Chanel created the famous Chanel Bag 2.55 with chains that allowed women's hands to be free by carrying the bag on the shoulder. The name 2.55 comes from the date of its creation, February 1955. It has a quilted texture, mademoiselle turn-lock, and signature chain. Its design is truly for modern women. The space between the two internal pockets is designed to hold make-up accessories. It is the most classic iconic handbag ever. It will never go out of style.
2. Chanel Shopping Bags
Every Woman needs a tote bag. They are perfect work, beach and everyday bags. There is nothing better than the Chanel shopping bag. There are multiple models, colours, and materials to choose from.
The Chanel tote bag first appeared in the spring collection in 2012. It is clearly an instant classic in the fashion world. The beautiful design of this bag attracted and became a first favourite of many. The Chanel bags of this shape come in many colours and materials as per the season and collection theme.
3. Chanel Top Handle
Chanel top handle is also known as Flap Bag with a handle. Basically, Chanel released this bag in 2015. Chanel Coco handle is found to be a favourite among many enthusiasts. It resembles the classic features like the diamond curing, the flap, the internal locking cc logo and the chain strap. But it has a distinct feature, that is, the top handle. It will never go out of style. This bag perfectly represents the Chanel style that is loved so much by many.
4. Chanel 19
In March 2019, Chanel announced the final collection of their brand, and Chanel 19 bags made their first appearance. It is designed to be offered in 5 sizes and multiple fabrications. The design is classic with some modern features of gold silver hard chain and in cc logo. Although it was launched a few years ago, it has already become a classic. The Chanel 19 bag is significantly less expensive than the large classic flap. It may be a perfect addition to any handbag collection.
5. Chanel Classic Flap
When you think about the Chanel bag, chances are you will definitely be thinking about the Chanel Classic flap bag. It is an iconic Chanel bag with interlocking cc locks introduced in the 1980s designed by Karl Lagerfeld. This bag interprets the 2.55 handbag. It is certain that this Chanel handbag will keep its value and will never go out of style. It is launched every season with new colours and materials.
6. Chanel Clutches
The perfect option for parties and events, nothing quite screams elegance like a chic clutch bag. While they're often not the most practical bag option, their allure lies in the fact that they simply don't have to be. This season, our favourite understated clutch comes in a perfectly squared form. With a gold-toned frame housing a black quilted lambskin and plexiglass pouch, this versatile bag comes complete with a removable strap so you can easily transform the look to suit your needs.
Related posts